WowHEAD:
https://www.wowhead.com/quest=27713/the-day-that-deathwing-came
When taking the mission, the NPC tells you a story.
At the end of telling the story he asks you to go for the mission.
But for a while everything disappears, when returning or leaving the mission, the Character is invisible and there is no way to recover his normal visible state, other than to eliminate the PC.
This invisible makes it impossible to teleport, fly and use portals.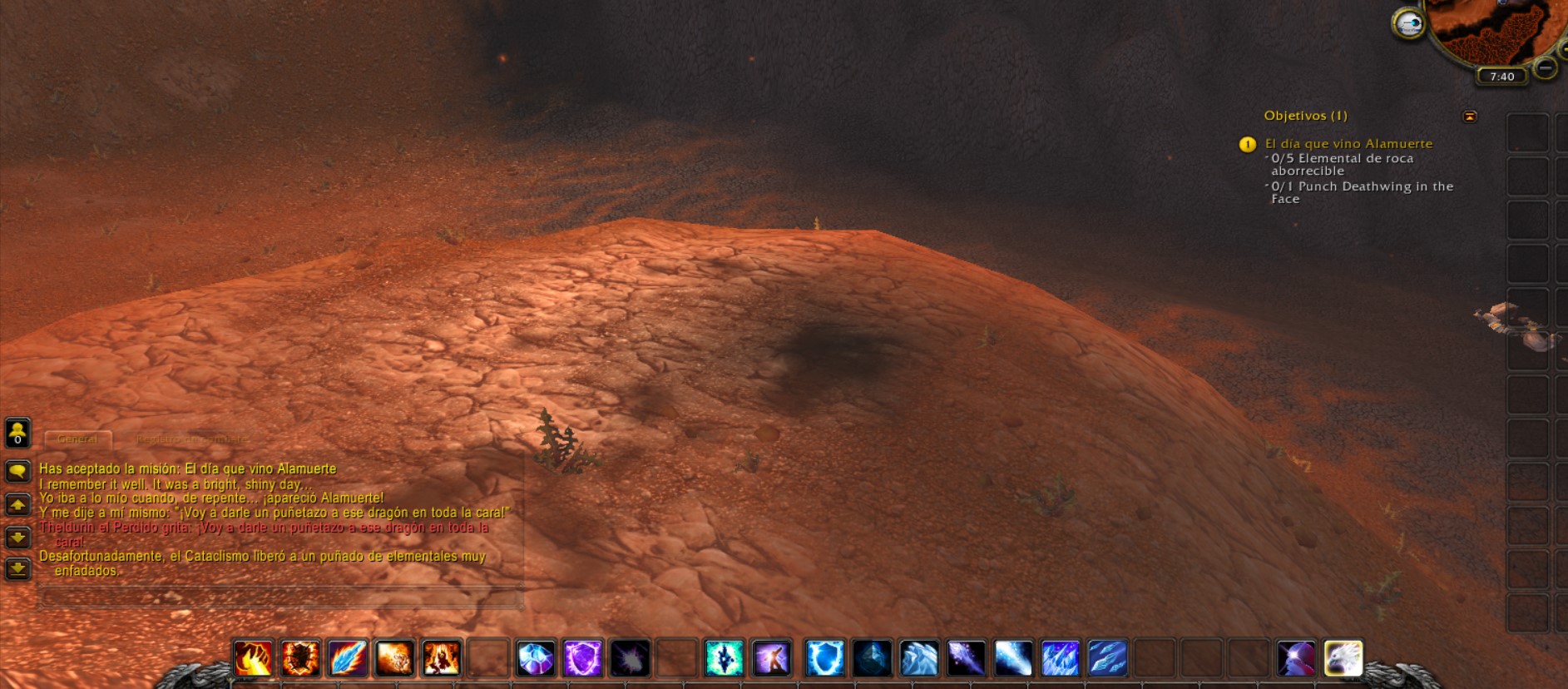 You remain invisible even riding mounts, killing and reviving, etc.
how it should work: